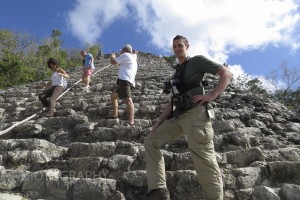 Early last year, I had won a set of free tickets on American to any destination in the US, Canada, Caribbean or Mexico… as the new year happened upon us, I pulled out the voucher realizing I only had until March 31 to complete the travel. We started poking around looking at Caribbean destinations to see where we could potentially get some great wildlife/birding in. My parents have a ton of timeshare space they can use all over the world and we all get time to use each year if we want, so I started crossing locations on their map with American to see where we could fly, and make it work to use a basically free hotel for the week.
In looking at Caribbean we decided it was just too difficult to make it work with eligible flights and timeshare availability. Finally looked a bit more at Mexico and realized we could hit some amazing ruins on the Yucatan and get a little beach and relaxation time in as well. We finally found flight dates and timeshare dates that worked to spend a week at the timeshare in Playa del Carmen just south of Cancun. The Riviera Maya region is beautiful, boasts some amazing ruins, white sand beaches and crystal clear Caribbean waters.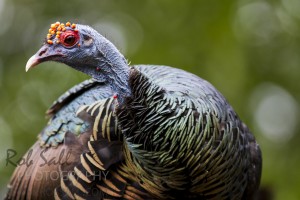 We didn't opt for much "relaxation time" on the trip at all, I think we got one afternoon at the pool/on the beach (amid sprinkling rain showers) and then the rest of the time, we explored and took in the amazing region. We hit a number of ruins along the way, spent a day on the far north tip of the peninsula in the salt pans to see the flamingos, then drove about 7 hours south of the Cancun area to a nearly deserted and rarely visited site, Calakmul, located in the Calakmul Biosphere. We spent a week at the timeshare, then headed south (making for a 10 day trip) to spend time near Calakmul and the other sites in that region.
It was a great warm weather getaway from Chicago's blustery icy winter, some great photo time at the ruins, tons of amazing birding and other scattered wildlife through the trip as well.
Check out the full gallery of pictures here on Flickr, including a separate gallery of ONLY the birds.  Reviews from the various ruins we visited are located here on our TripAdvisor profile as well.
Flickr Mexico Gallery Birds ONLY
TripAdvisor Profile and Reviews